Expect

 expert problem solving. 
You never knew this is what you should expect from your BGA. We're relentless in our commitment to providing you the best service in the industry, regardless of the complexity.
Expect


 expert 




 problem 




 solving. 
You never knew this is what you should expect from your BGA. We're relentless in our commitment to providing you the best service in the industry, regardless of the complexity.
We are an insurance brokerage general agency empowering advisors and institutions across the country to achieve transformational results for their clients.
Product Expertise
Our full suite of Product and Solution tools, marketing materials, and unparalleled support work in concert to elevate your productivity and your business to the next level.
Our team of product experts provides exceptional guidance to help you achieve transformational results for your clients.
FREE DOWNLOAD
2022 Tax
Reference Guide
FREE DOWNLOAD
2022 Tax
Reference Guide
Our unique approach to insurance goes beyond the predictable to help you connect more personally with your clients and manage their risks more effectively.
Who We Are
Dedicated to building a world-class life insurance brokerage firm for advisors and institutions, David B. Lea, Jr. launched Brokers' Service Marketing Group in 1972.
For over 50 years, we have delivered uncompromising support and service to top producers in Life, Annuity, and Long Term Care Insurance.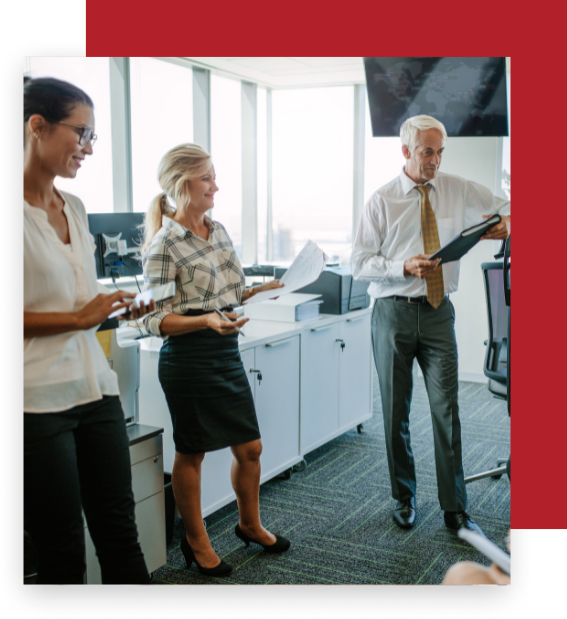 Integrity
We will do the "good and right thing", with a focus on honesty and fairness in complete harmony with what one thinks, says, and does.
Passion
As part of a normal work routine, we will demonstrate consistent enthusiasm and excitement towards our daily work responsibilities with a focus on excellence.
Accountability
We will consistently demonstrate our willingness to accept responsibility and account for our actions.
Adaptagility
We will successfully incorporate adaptability and agility in our work process. We will exhibit flexibility and versatility in our approach to problem solving and strive to continuously look for ways to quickly, confidently, and frequently switch gears to exceed expectations of clients and co-workers.
Excellence
We are focused on providing superior service to our clients, our customers, our brokers. We are committed to doing our best at all times and provide great service that consistently exceeds our clients' expectations.
"I've been working with Dana and his team at BSMG for 20+ years now, and they are by far and away the best brokerage agency with whom I have worked. As a "one-man shop" I rely on BSMG for everything from quotes and product recommendations to application processing and underwriting, and even the more complex issues of advanced planning and case design.
To have all of these experts in-house and at my disposal is so important and a real "value-add". Dana has become an integral part of my practice, and the whole team at BSMG really goes above and beyond with their services and expertise."
"I have been working with BSMG for over 12 years.  Finding the appropriate strategic partner to enhance my practice's value proposition was an arduous task.  Over the years, I have worked with other brokerages who ultimately lacked depth and breadth in their ability to assist me in the growth of my firm. 
From BSMG's advanced case design team to the licensing and commissions department and everything in between, BSMG strives to deliver "white glove" service, and they deliver.  Their commitment is unwavering and as such has been instrumental in helping me grow my practice and remain relevant in these ever-changing times."
"I've worked with BSMG for several years. My experience has been phenomenal. They take the time and put forth the effort to be professional and exacting in their design, their underwriting, and their implementation.
Be it Tim and Chase in underwriting, Meg in New Business, or Mike on the relationship management/design side – they pick up the phone and work through the case until it is in the place that it needs to be. BSMG has become an integral part of my business."
Meet the ridiculously fast way to write term life insurance.
Key Carrier Relationships
By leveraging our carrier relationships we are able to provide the best results for our advisors and their clients every time. In doing so, we continue to strengthen our outstanding reputation.